Postal workers' unions from across Europe gathered in Dublin for the UNI Europa Post & Logistics Conference. United under the slogan connecting people to defend the future of the postal service, they decided on joint priorities and elected their leadership for a four-year term.
Proximity services to communities have been essential to keep people connected and societies functioning. Ensuring quality postal services, is a key joint priority that came out of the conference. The universal service obligation (USO) has been a backbone of postal services that has delivered for our communities rely on. Unions will prioritise building on the USO to bring the benefits of universal service into the future, notably by integrating parcel growth. Companies should not be allowed to cherry-pick lucrative areas and abandon people in other areas. The shared vision of the future of post was one of diversification, of integrating new technologies and of anticipating and responding to climate change.
Jens Saverstam of SEKO (Sweden) was elected for a second consecutive term as President.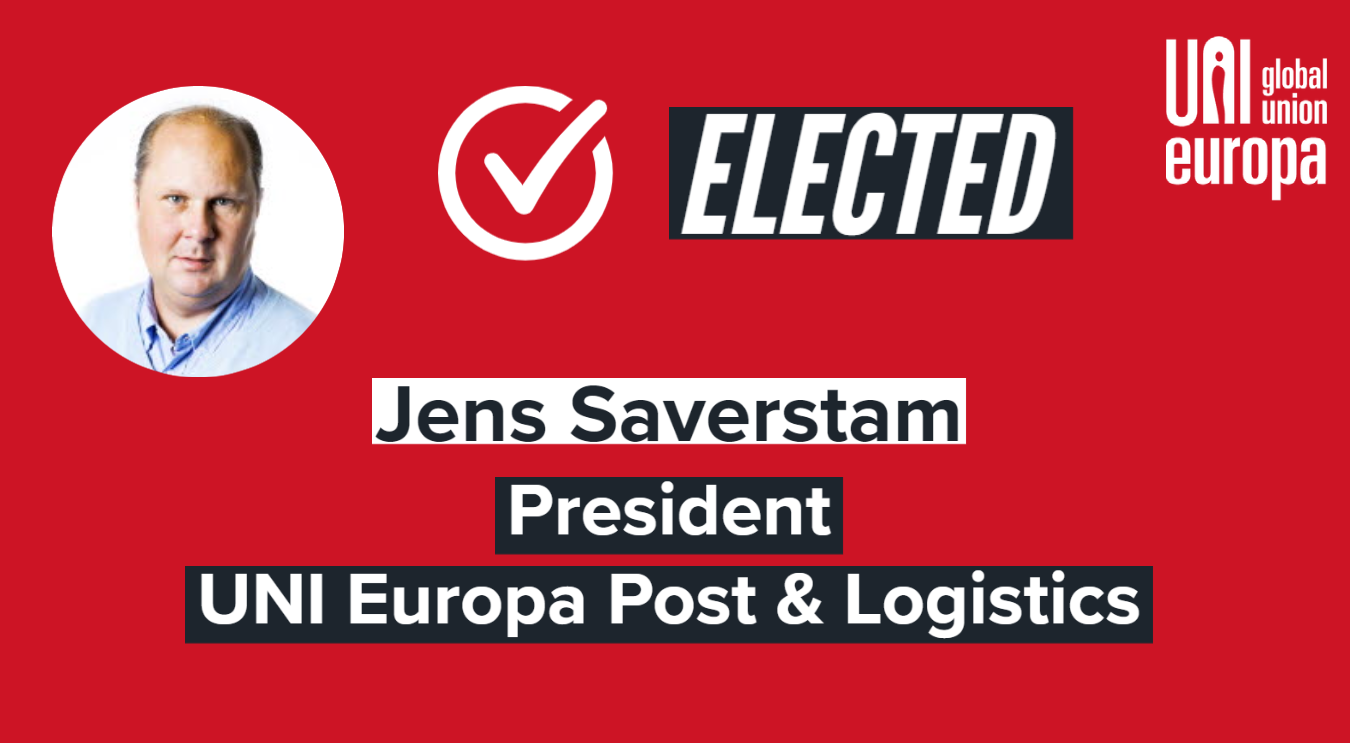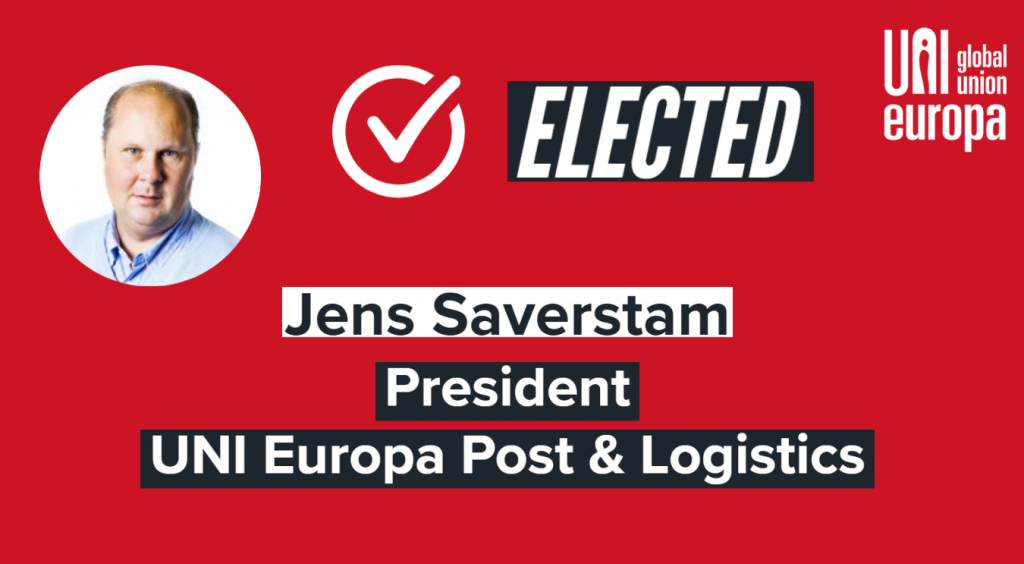 Irena Liepina of LSAB-PRO (Latvia) was elected for a first term as Vice-President.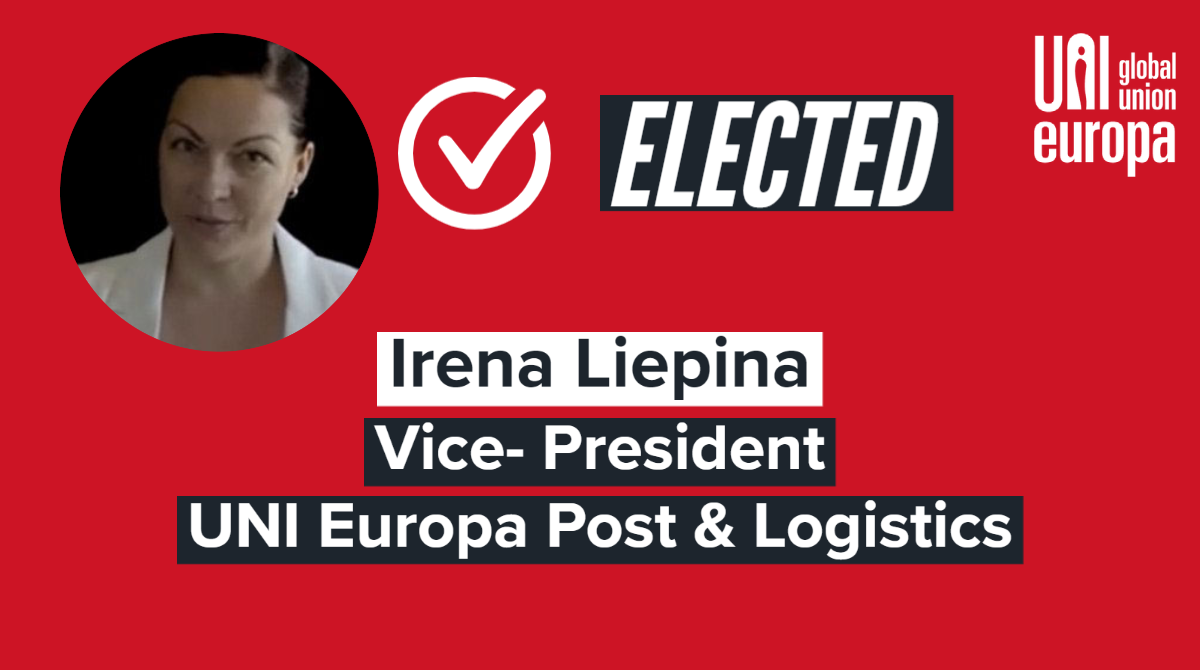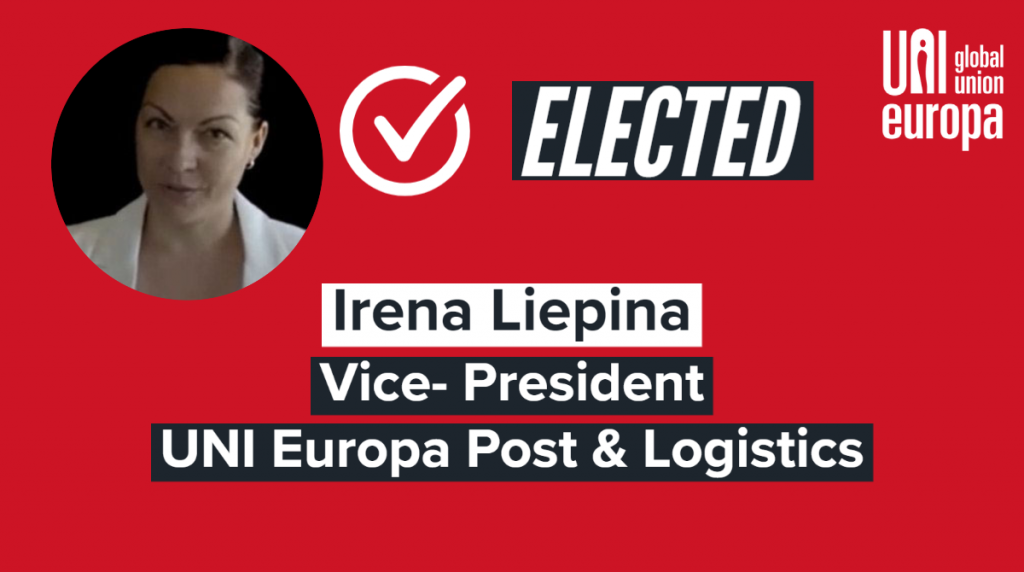 The other elected positions are as follows:
European Social Dialogue Committee Spokesperson – José Oliveira, SNTCT (Portugal)
Woman Representative – Gemma Aizpurua Peña, FSC-CCOO Postal (Spain)
2nd Woman Representative – Cathrine Ertsås, FAGFORBUNDET (Norway)
Read a more detailed event report here.
UNI Europa Post & Logistics represents 50 trade unions and one million workers in 34 countries.