On the 2nd and 3rd of June, UNI Europa Youth held its regional conference. 64 participants from 17 countries and 33 unions participated in this conference, achieving more than 40% of women representation throughout.
2022 has been declared by the European Union as the European Year of Youth in response to the impact suffered by young people across the region as a result of the pandemic. Since the financial crisis of 2008, young people across Europe have increasingly suffered from the impact of economic crises, pandemics and now war, increasing their vulnerability and impacting their wellbeing. UNI Europa Youth is aware of the challenges faced by young people across the region and therefore adopted unanimously at Conference an ambitious 5 point Action Plan that focuses on strengthening young workers participation in social movements and in trade unions.
The Action Plan includes:
Organising and supporting the unionization of young workers;
Strengthening skills and capacities in young workers, particularly transferable skills;
Including young workers actively in collective bargaining as a way to ensure their issues are discussed and their rights protected;
Rebuilding youth as a call to European organizations and governments to actively support youth programs and invest in youth;
Youth participation in democratic processes and social movements as a way to build more sustainable, equitable and just societies, upholding the values of a social Europe.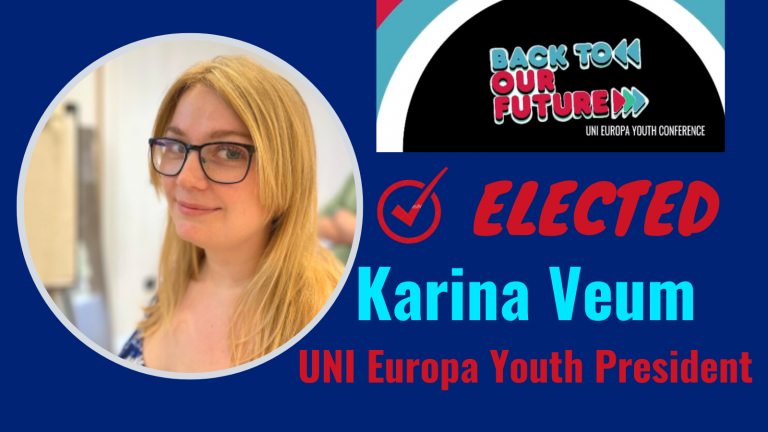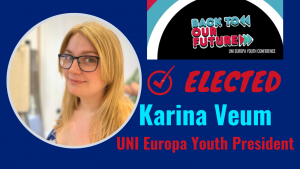 The Conference also elected the new UNI Europa Youth President, Karina Veum from Arbmand (NAF) Norway and the new Steering Committee.